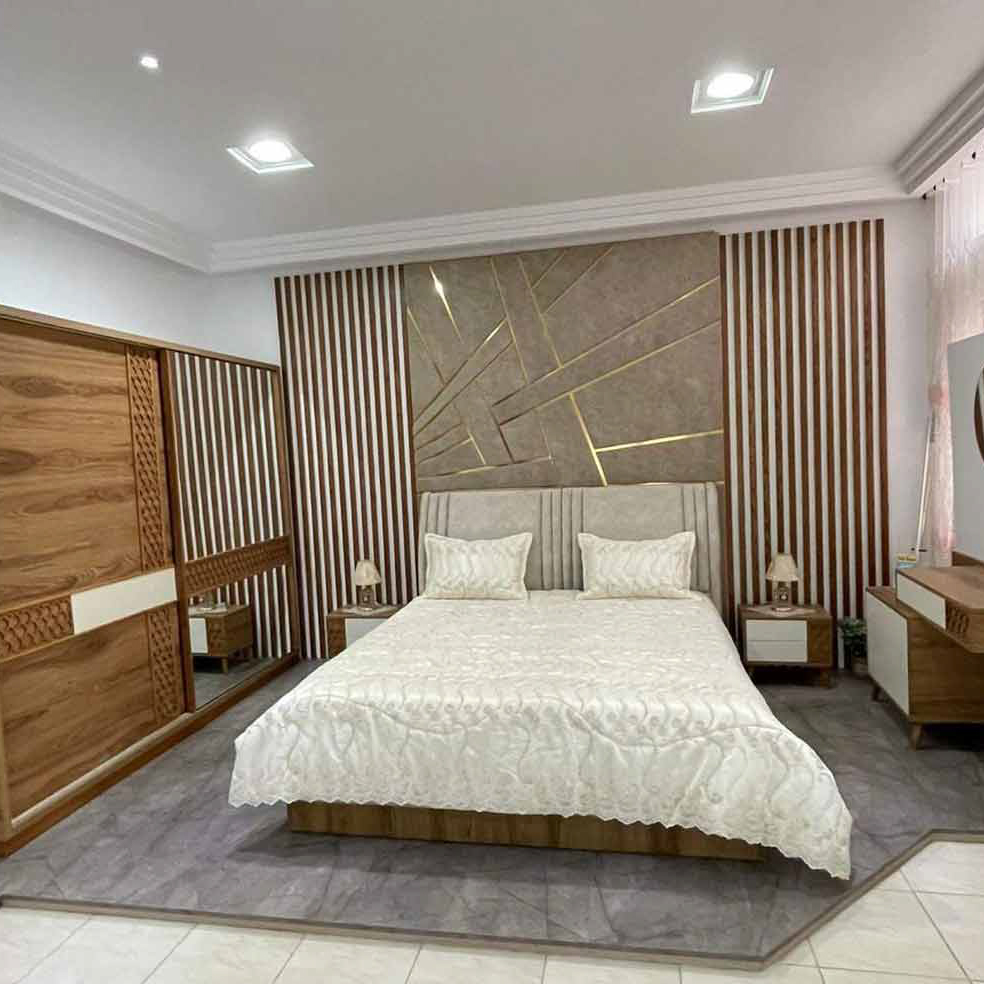 How to Design a Kitchen Island
The kitchen island is the hub of a cook space. It's where you prep food, set the table and entertain guests. That makes it a focal point that demands good design. Whether you're starting a new kitchen or refreshing an existing one, these tips can help you create a beautiful and functional island.
Whether it's a wood-topped piece or one with a marble countertop, a kitchen island can be transformed by a coat of paint. Try a color that complements your backsplash or cabinets for a seamless look or go for a bold hue that's on trend. Either way, the finish will add a pop of color that elevates your island.
An island is the perfect spot to display your favorite serving dish, a vase of flowers or a stack of cookbooks. Putting pretty items on your countertops not only makes the room more visually appealing but also helps you keep essentials within reach.
You can add more storage to your island with drawers that fit beneath the seating area. This is an especially great idea if you have kids. They can store snacks and tiny toys in the cubbies so they don't clutter up your counter. The drawers can also hold utensils and other cooking necessities that don't need to be on the open shelves.
If you want your island to serve a dual purpose as an eating and working area, be sure to leave enough room for dining chairs. Ideally, you should have about 24 inches of clearance for each chair on the island's eating side. "On the work side of the island, you want a little more room to move and operate appliances," says O'Connor.
Another storage solution is to install a soffit underneath the eating counter, where you can mount baskets filled with linens and other entertaining accessories. This is a great place to keep vases, mugs and other everyday essentials that you don't want to store in your main kitchen cabinets.
Depending on how you use your island, you might prefer to have standard door cabinets on one or both sides. However, if you install cabinets on only one side, it's important to make them deep enough for easy access. Most cabinets should be at least 24 inches deep. Anything deeper will be difficult to reach and may result in items getting buried under the counter.
If you love the look of an island with a waterfall edge but don't have the budget to remodel your entire kitchen, consider adding a trim detail like a wainscot or corbels. This will give the island more character and a custom look without making any structural changes.
While you're at it, consider adding a valance to the top of the cabinets or the bottom of the island for an added layer of decorative interest. This is especially attractive when the back of the valance reflects the ceiling's color for a cohesive look. This will also prevent light from reflecting directly onto your countertop and creating a glare or blinding you while you're cooking.