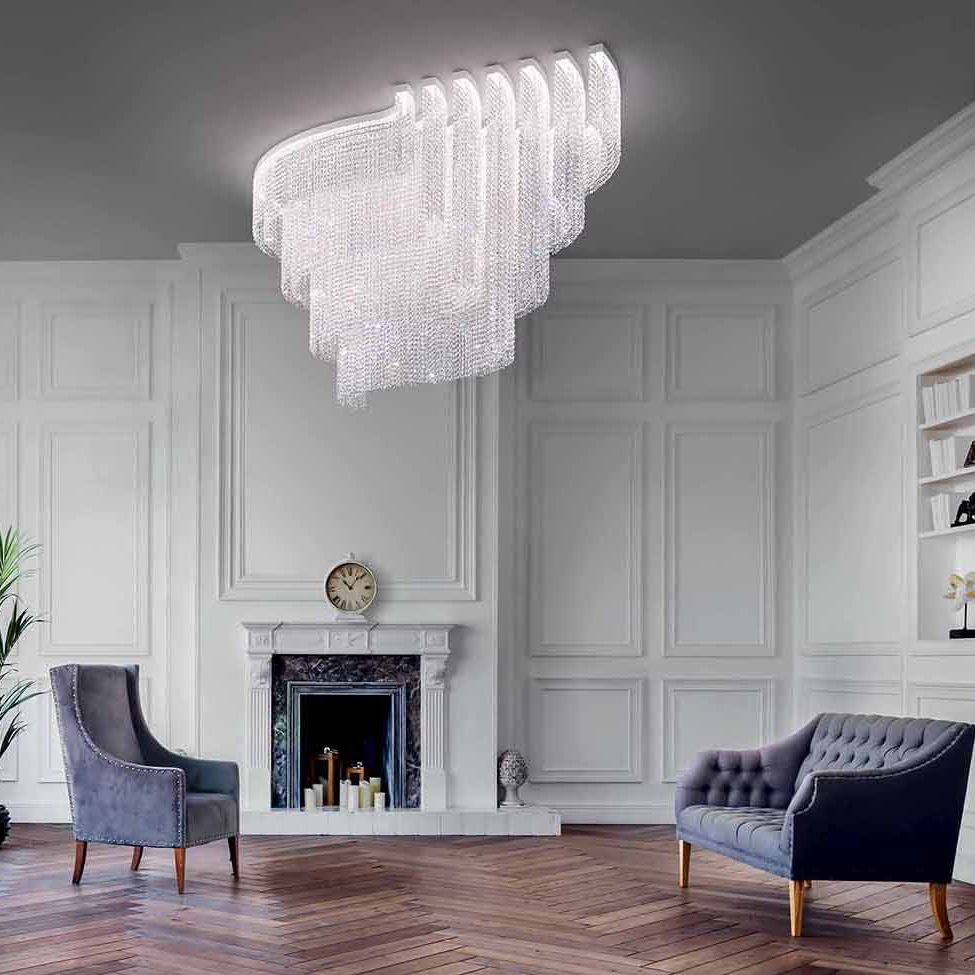 How to Place a Chandelier in Your Dining Room
If you are looking for a way to add warmth and charm to your dining room, you may want to consider adding a chandelier. Chandeliers are available in a wide variety of styles and designs, from the traditional to the modern. The right type of chandelier will depend on the size and style of your room. It should be the right size to complement your table and your home's overall decor.
One of the most important aspects of chandelier placement is the height. You don't want your lighting to interfere with your guests' sightlines. This means that you will need to take into account your table's length and width as well as your ceiling height.
For a chandelier to work properly, it should be hung 30 inches above the top of the table. However, if you have a high ceiling, you'll need to add 3 inches for each foot of extra height.
When choosing your chandelier, you'll also need to determine the size and color. A small chandelier might be a better choice for a smaller dining room. In addition, you'll want to choose a light fixture that has a dimmer switch to allow you to change the lighting at will.
Another important component to consider is the finish of the chandelier. Crystal chandeliers are ideal for a more traditional dining room. They provide a soft, cascading light that highlights rich wood furnishings. Also, they are available in a variety of colors. Choosing a chandelier with a dimmer switch will give you the freedom to change the mood of the room at the touch of a button.
Depending on your budget and your needs, you may wish to install several fixtures to illuminate your room. Sconces are one of the most popular options for a dining room. Alternatively, you could add island lights, billiard lights or even a single statement chandelier to create a focal point in a large, open area.
The right chandelier will not only enhance the look of your room, but it will also make you feel at home. Whether you are having a dinner with friends or a quiet meal with the family, a chandelier can help to elevate the atmosphere of your space.
While there are a number of factors to consider when installing a chandelier in your dining room, you can't go wrong. Using a dimmer switch is a good start, but you can take your room to the next level by installing smart light switches that can control the overall feel of the space.
Another feature that you'll want to include is a shade that is flexible enough to change over the course of the year. Many chandeliers feature shades that can be easily removed and replaced, while hide-a-cords can conceal the hanging cords.
To decide on the best chandelier for your dining room, it's a good idea to experiment with different heights and sizes until you find the perfect match. Your chandelier is likely to be the centerpiece of your room, so you don't want it to interfere with your guests' sightlines.