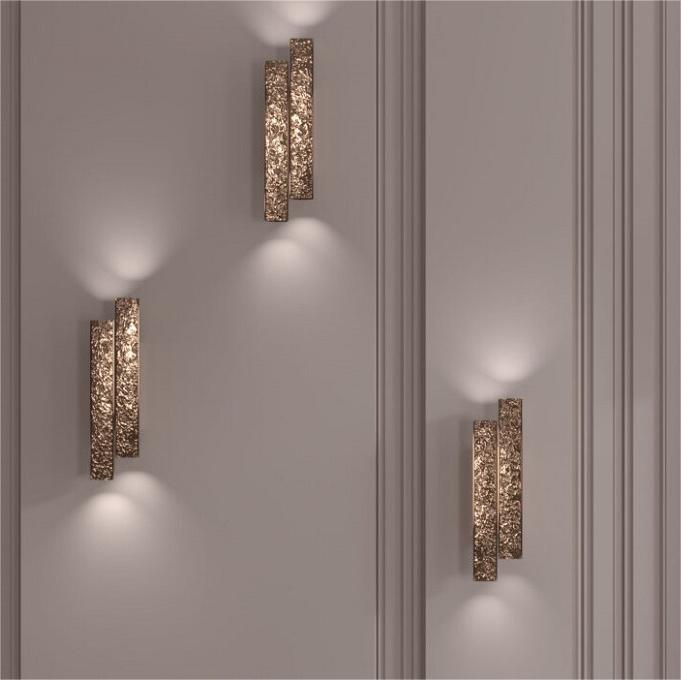 Choosing a Wall Lamp Sconce
If you are looking for a lighting fixture that can add character to your home, a wall lamp sconce may be just the thing. They come in all shapes and sizes, and can be used for a variety of purposes, from indirect illumination to direct light. Choosing the right one is all about knowing what you want.
The key features to look for are the size, style, and finish. Many wall lights have multiple finishes, which make them easy to coordinate with other items in the room. In fact, some models are specifically designed to complement other design elements.
When shopping for a sconce, you will need to consider what your needs are, what style you like, and how much light you are looking for. For example, if you're searching for a sconce that provides even illumination, you'll want to avoid wall lamps that have an uneven output. Also, if you are looking for a light that is dimmable, you will need to look for a model that can do that.
Wall sconces have many functions, and they can be used for both inside and outside use. Some models feature a built-in light that is both dimmable and energy efficient. You'll also find that some have integrated LED lights, which are both sleek and energy-saving. These lights can also be a nice touch if you are using your sconce as an accent in a dark corner of the room.
While wall sconces are not the only kind of lighting available, they are often the best for small spaces. They are generally not bulky or require too much floor space. And with a variety of styles, colors, and finishes, you'll have no problem finding the perfect one to suit your taste.
When you're looking for the sconce that's best for your home, you'll want to be sure to choose a sconce that's made from a durable material. Having a battery holder tucked behind the sconce is a good idea. Other models are powered by a cord, and you can find sconces with a full cover lens that allows for a moon-glow effect.
A picture light is another type of sconce. They are a great way to light up a room, but they are not always the most energy-efficient option. Often, picture lights are a way to highlight hung art, rather than providing a main source of light. There are several different types of picture lights, including those that are battery operated, and others that have a glass hurricane to focus the light onto the art.
Depending on your needs, you'll have a choice between wall washer sconces, sign sconces, and picture lights. Each has its own features and benefits. But overall, a sconce is a great lighting solution for your home. Its main purpose is to illuminate a room, but it can also provide added layers of ambient light, which can make a hallway or a large room feel more cozy.